G-O <pause> E-A-G-L-E-S!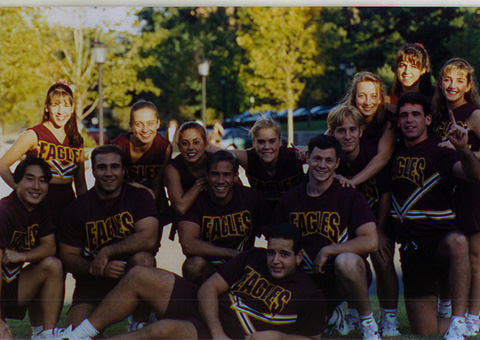 Here are the Boston College Cheerleaders, Fall 1995.
(from left to right) Top row: April, Ellen, Gina, Amber, me (little Rob), Jen, Beth, Tamatha;
second row: Tomen, Steve, Big Rob, Sam and Keith.
Jim is the one who is making himself comfortable on the ground.
Steve Solito and Jane She'llkillmeifshefindsoutthatIcantrememberherlastname were our coaches.

Picture courtesy of Wilbur Davis.